If you know me you also know that I am a summer person. I don't even think that I like spring that much. Or maybe I do, but only in places where spring is warm too, not rainy. This is probably also due to the fact that I do not like, nor have any kind of resistance to cold weather.
Since I moved to Rome though I am having an even harder time coping with the cold. Although we have maximum 10 days per year when it is actually cold, cold (and still not as cold as in other places), I literally always feel like I will freeze to death. Therefore, to keep my mind off today's cold weather, I decided to make a list of what I want and need to make the most out of this season.
Of course, what would autumn and winter be without a gorgeous new cardigan to keep me warm? A cardigan made by a sustainable and responsible company like AMI AMALIA, of course. And you can choose your favorite color as well. Mine is green, although I really eyeing the purple one as well.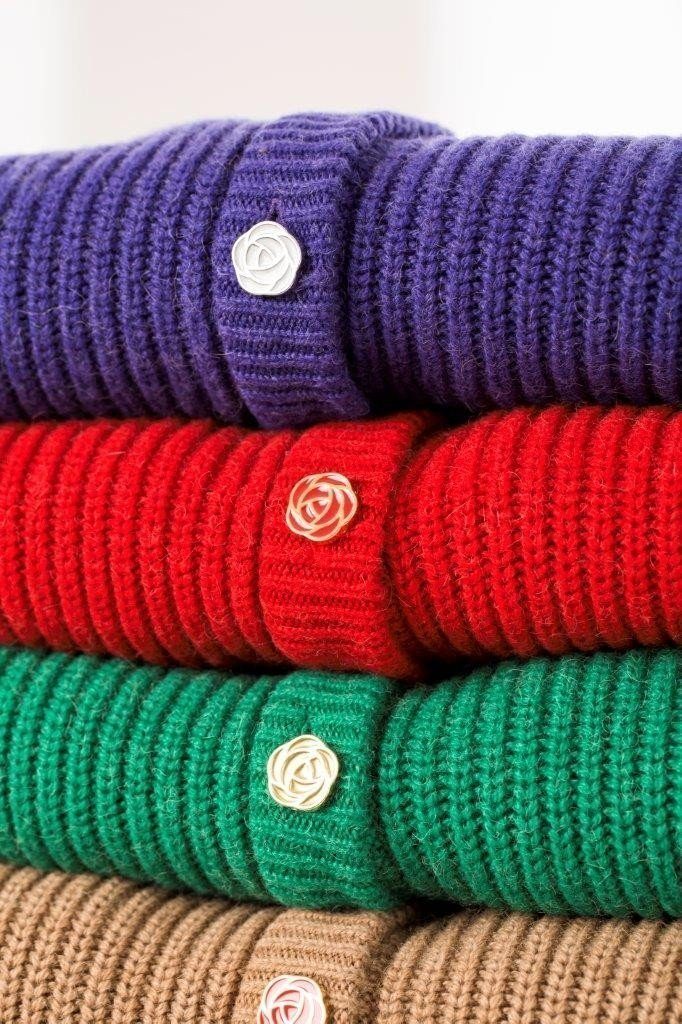 I don't know if it is only me, but lately, I have been quite obsessed with jeans. It could be because I have not worn a pair for more than a year, I do not know. What I know is that this pair of Asos high waist jeans would be perfect for a casual Saturday afternoon. The same as Ami Amalia's cardigan, also these jeans come from a sustainable source supported by Asos through Cotton Made In Africa.
Since we are on a sustainable and ethical shopping splurge, why not add a pair of booties that will also help a kid get a pair of shoes? These black cherry velvet short booties from Toms are perfect – beautiful, comfy and do good! They get bonus points because you can also wear them at the Christmas party.
Now that we have (almost) everything, we are only missing the accessories. I would add this cute little vegan crossbody black bag from Matt and Nat, but also a book. Yes! A book! This month I started reading The Pearl That Broke Its Shell by Nadia Hashimi.
You thought that there is nothing for your skin and hair? Think again! Since I gave birth my skin became quite fussy, while my hair got super shiny and beautiful. While I kept the same routine for my hair, I had to do something more for my skin. This is how I got to this tomato and charcoal face cleaner from Yes To that I love!
What are your must-haves for this year's cold season? I would love to know and add some more to my list!